Welcome to the Prime Time Club
Club History and Information
Celebrations and Festivities
Line Dancing
Tuesdays,  10:30am
Convener: John Bolln — 705-429-0382
Our sessions cover Levels 1,2 and 3 for the following steps:  The Quickstep, Waltz, ChaChaCha, Mambo, Rhumba, and some Western.  Once a month, we also perform at local Nursing Homes in the area for the enjoyment of the residents.  Come out and have fun.  Everyone is welcome!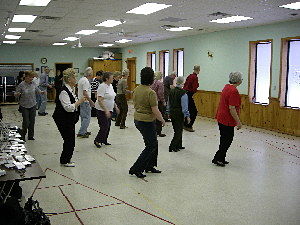 Scottish Country Dancing
Thursdays, 10:00am
Convener: Mari Thompson — 705-429-2602
You're not Scottish. Don't worry — you don't have to be.  You don't need a partner either.  Scottish Country Dancing is a wonderful way to exercise and meet people.  Our dances consist of Jigs and Reels, which are fast lively dances.  Strathpeys and Scottish Waltzes are slower and more elegant.  Come out and have some fun while exercising your body, mind, and soul.
Our more experienced dancers also perform demonstrations in the Community such as The Robbie Burns celebrations, Highland Games and other special events.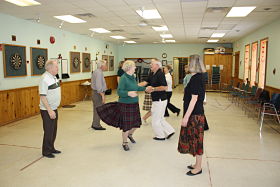 Tap Dancing
Tuesdays, 1:00pm
Convener: Joan Varley — 705-444-1104
Come out and strut your stuff.  We have lots of fun and lots of new dances.  You provide the tap shoes and the energy and we provide the direction.
Our group performs locally at churches and retirement homes as well as at special events.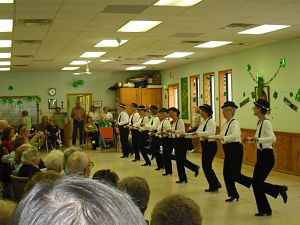 Prime Time Singers
Mondays, 10:00am
Convener: Lynda Trimble – 705-429-3402
At present, our group includes 50 singers that meet for practice every Monday.  We perform locally at churches and nursing homes on a regular basis as well as at the Town's tree lighting ceremony at Christmas and the Canada Day celebrations.  Our repertoire ranges from Gilbert and Sullivan and opera to popular songs.